Hero connect, what is Hero connect?-Hero connect dms
Dear visitors, how are you all? Thank you for your hope on our website Karmasthan. We provide all kinds of job news and all the unknow topic on this website. This post I will discuss today is Hero connect,what is Hero connect? Hero connect dms.
In this post, we will know Hero connect,what is Hero connect? I will discuss all this in detail in this post.
So there is a request to read the entire post. Where you will find all your questions answered.
Hero Connect: Vehicles in India only cover distances,Stays with you on your journey but not capable enough to be your partner. We do not have the kind of vehicles that are found in Europe.But it would not be wrong to say that in today's modern India, Where modern technology like Hero Connect has started to work, There will come a time when our vehicles will also be modern.
If anyone in India can take you very close to the modern technology of European vehicles, it is Hero Connect. It is a revolution in itself.
Do you know what Hero Connect is? | What is Hero Connect?
In fact, it is a modern software that keeps your vehicle connected to many types of information.Essential for your journey.If you want to enjoy the features of Hero Connect, it is available in the following vehicles.
Hero Xtreme 160R: 107,490 – 112,340
Xpulse 200: 118,230
Hero Destiny 125: ₹ 67,990 – ₹ 73,390
Pleasure Plus: ₹ 58,900 – ₹ 61,300
Hero Pleasure Plus Platinum: 64,100
Amazing at 4,999:
Hero Connect system, which includes telematics hardware with an internal SIM. It is available at an additional cost of Rs 4,999 more than the Hero Two-Wheeler of your choice.It is a modern connection system that gives many benefits to the riders.It uses the cellular network to enable communication between apps and devices, providing the following features:
Top Alert for Hero Connect
This feature is very important for your security.However, we always wish you a good and enjoyable journey.But if an accident or mishap occurs then this feature can prove to be life-saving.This is your registered mobile number in case your vehicle crashes.And an app sends notifications and SMS to emergency contacts.In case of any major accident, its information will be automatically sent to the given number.
Trip analysis Hero Connect
This feature will be very useful for you because it is very useful.Trip analysis studies your travels or travels and gives a lot of information about it.Basically, it is able to tell you the details of your trip up to 6 months.In it, you will get all the information about the distance traveled, how much time you have taken with the details of the journey taken.You say you get an explanation of the route, distance, time of all the bike trips in your months.
Hero Connect show Driving score?
It is a very modern and computerized feature,Which today's rider needs a lot.This feature calculates your score based on different driving behaviorsAnd lets you know how well your bike is running.You can never ignore or your loved ones who are riding bikes.Thanks to this feature, cyclists will always be alert if their speed exceeds the requirement.Interestingly, if you drive at high and dangerous speeds, Hero Connect in this feature will tell you that you drive this way.
Hero connect Speed-Limit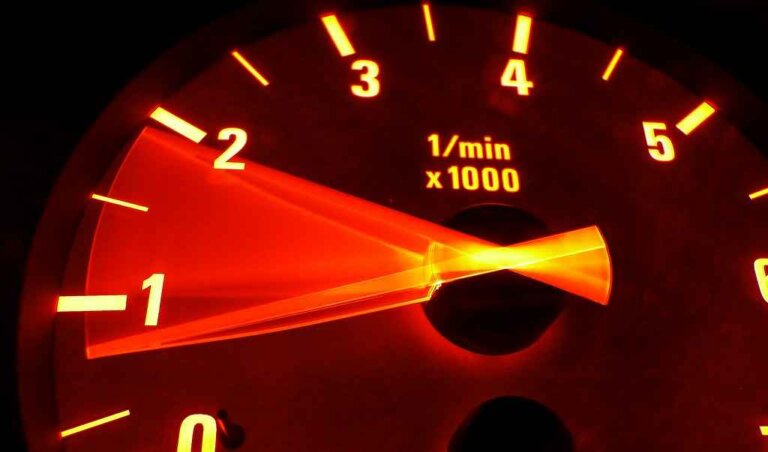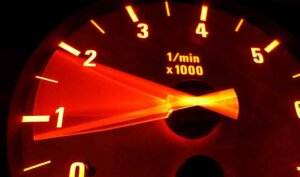 An app sends a notification whenever your vehicle exceeds the speed limit you set.The special feature of this feature is that you are aware of your terrain and driving and bike capabilities.Now we will set the speed limit with utmost care and caution.If your younger brother, or friend picks up a bike and speeds up more than capacity, you will receive a notification immediately.Say no one can hide from you the way you use your bike now.If an accident ever happens, your bike rider can't hide anything from you.
Live vehicle tracking with Hero connect
The work of this feature is very modern which tries to imitate the countries of Europe.Its usefulness is infinite.It tracks your car in real time and provides accurate driving paths while traveling and shares current driving speed.Now for this reason you can be a smart rider,Because now you don't have to worry which way is better.Now this feature of Hero Connect will give you complete information about the route.Warning awayThis feature is very important for today's security.This initiative of Hero Connect to warn you is commendable.Because of this, the chances of any kind of unpleasant incident happening to you will be greatly reduced.This featureAn app sends notifications and SMS to your registered mobile number if you have an unauthorized vehicle.Now it is well known that anti-social elements who do wrong do almost drive a vehicle that is unauthorized.And Hero Connect will alert you when such vehicles are around you.
Geo-fence alert in Hero connect
This feature is very useful for today's youth.Because now your bike is able to take care of you.ThisAllows you to receive an application notification whenever a vehicle leaves or arrives at your designated location or predefined geographical area.Now you realize that your bike can be your companion now Who will take care of the places of your interest or choice.If you unknowingly cross the place of your choice next to the restaurant Will be warned.Hero Locket It helps you find the last parking spot and takes you to the last location using Google Maps (a unit of Google Technologies).The biggest problem in our country is parking. Now with the help of Hero Connect, you will be told where you last parked in which area.Now it would be useful for you to keep it in a market parking lot,The next time you forget where there is parking, you will be told.No matter where you live, you will be told the location of the parking lot,So that you will take the route accordingly.Knowing about Hero Connect we can say that this is a nice modern start.And it will revolutionize India's smart driving experience.
hero connect dms
Hero Connect Login Looking for Hero Connect Login? Get direct access to Hero Connect through official links provided below
Follow these easy steps:
Step 1. Go to Hero Connect Login page via official link below.
Step 2. Login using your username and password. Login screen appears upon successful login.
Step 3. If you still can't access Hero Connect Login then see Troublshooting options here.
Hero MotoCorp: India's leading two wheeler company
Hero MotoCorp is India's leading two wheeler company,Which has been providing an excellent range of two wheelers to ensure both style and comfort to the customers.The story of Hero MotoCorpSeen from a mobile and empowered India driven by its two wheels. Today, Hero Motocorp style,By setting performance and technology standards, it aims to become the best two-wheeler company not only in India but globally.Hero MotoCorp: India's leading two wheeler companyHero MotoCorp is India's leading two wheeler company,
Which has been providing an excellent range of two wheelers to ensure both style and comfort to the customers.The story of Hero MotoCorpSeen from a mobile and empowered India driven by its two wheels. Today, Hero Motocorp style,By setting performance and technology standards, it aims to become the best two-wheeler company not only in India but globally.
Is Hero MotoCorp the best motorcycle company in India?
Hero MotoCorp's philosophy is based on the 'future of dynamism'And it's not just about its products and services Rather, it is reflected in the activities of Hero MotoCorp.As one of the leading motorcycle companies in India,Hero MotoCorp adheres to the core values ​​of passion, honesty, respect, courage and responsibility.Hero MotoCorp has eight global benchmark manufacturing facilities,Of which six in India (Dharuhera, Chittoor, Gurugram, Haridwar, Nimrana, Gujarat) and Colombia,One by one in Bangladesh. In 2001, the companyRecognized as the largest and best bike manufacturer in India And achieved 'World No. 1' two-wheeler company in terms of unit volume sales in a calendar year.Hero MotoCorp Limited has maintained this position to this day.A business leader and a leading motorcycle company in India Hero MotoCorp believes in 'Happiness Manufacturing' through its factory,Where people,Machines and equipment are involved in reducing the impact on the environment and developing a healthy ecosystem. Nature Hero MotoCorp's 'We Care' CSR program has four flagship programs – Happy Earth,Ride Safe India, our fairy and empowerment to be educated.These activities helped Hero MotoCorp consolidate its position as the best two wheeler company in the country.
Hero connection history
Hero Honda 1984 Hero Cycles of India (sometimes called Hero Group), Not to be confused with Switzerland's Hero Group Food Company)And began its activities as a joint venture between Honda in Japan.In June 2012, Hero MotoCorp approved a proposal to merge the investment arm of its parent Hero Investments Pvt. Ltd. With Limited Automaker.The decision comes 18 months after Hero split from Honda."Hero" is the brand name that Munjal Bhai uses for their flagship company Hero Cycles Limited.A joint venture between Hero Group and Honda Motor Company 1984 Hero Honda Motors Limited was established in Dharahera, India in the year.Both the Munjal family and the Honda Group had a 26% stake in the company.In the 180s, the company introduced motorcycles, which are their fuel economy in India And was popular for low cost. Emphasis on the fuel efficiency of motorcycles, A popular advertising campaign based on the slogan 'Fill it – stop it – forget it' Has helped grow at a double-digit pace since its inception.In 2001, the company became the second largest wheel manufacturing company in India and globally.It maintains global industry leadership to this day.The bike technology of Hero MotoCorp (formerly Hero Honda) came from Japanese rival Honda for almost 26 years (1984–2010).
Hero used to live with Honda
In December 2010, the board of directors of Hero Honda Group decided to close the joint venture between Hero Group of India and Honda of Japan.Honda will buy a 26% stake in Hero Group joint venture Hero Honda.Under JV, Hero Group in the international market (excluding Nepal, Bangladesh and Sri Lanka)Could not export and the completion means Hero Group can now export.From the beginning, the Hero Group relied on its Japanese partner Honda for its bike technology.
The Japanese automobile maker pays an additional 26% to the Munjal family – which comes out of the joint venture through a series of additional market transactions for a 26% stake in the company.Honda only wants to focus on its wholly owned two-wheeler subsidiary, Honda Motorcycle and Scooter India (HMSI).Hero has released Honda and earned Rs 6,400 crore (equivalent to ₹ 120 billion or 6 1.6 billion in 2019). ) For his share.Since the market closed on December 1, 2010, Honda shares have been discounted from 30% to 50% of the current price of the stock, depending on the stock price.And The growing difference between the two partners gradually became a barrier.The uncertainty of sharing technology completely and freely with Honda (despite the end of the 10-year technology alliance in 2014) as well as the discomfort of Indian partners a few years before they split on various issues.In the case of paying high royalties to Japanese companies. Another big hurdle for Honda There was Hero Honda (mainly run by the Munjal family) refusing to merge the company's spare parts business with Honda's new wholly owned subsidiary, HMSI.
By arrangement, it was a two-step deal.
In the first part, the Munjal family, led by Brijmohan Lal Munjal Group, formed a Foreign-Inclusive Special Purpose Vehicle (SPV) backed by a bridge loan to buy the entire part of Honda.
The SPV was finally opened to private equity participation,And running people include Warburg Pincas, Kohlberg Kravis Roberts (KKR), TPG,Bain Capital and Carlyle Group were included.
Awards and recognition
The Hero Honda Motors 200 For was ranked 108th on Forbes' list of the world's 200 most respected companies.
The Brand Trust Report, published by Trust Research Advisory, ranks Hero Honda as the 7th most trusted brand in India.
It won the 'Best Value for Money Bike Maker' and 'Best Advertising' in the two wheeler category at the Auto India Best Brand Awards 2012.
Frequently Asked Questions: The price of Hero Connect?
Rs 4,999